PRODUCTS AND SERVICES
Ophthalmic lenses
Sunglasses and optical frames
Equipment
Tools and supplies
Stand out with ClearView lenses!
There are many types of single vision lens designs.
But why do many Finished Single Vision lenses perform so poorly with respect to their peripheral optics? The answer lies in the lens design itself.
Lens design choices not only make a big difference in what lens aesthetics and wearing comfort can be achieved, but even more have a significant impact on its optical performance, particularly in the lens periphery.
Continuing its role as the optical innovation leader, ZEISS has now identified a way to get complex freeform lens designs onto stock Finished Single Vision lenses.
This technology means that the lens shape can be perfectly optimized to give the best optics for each individual prescription while delivering very flat and thin lenses – no more compromise.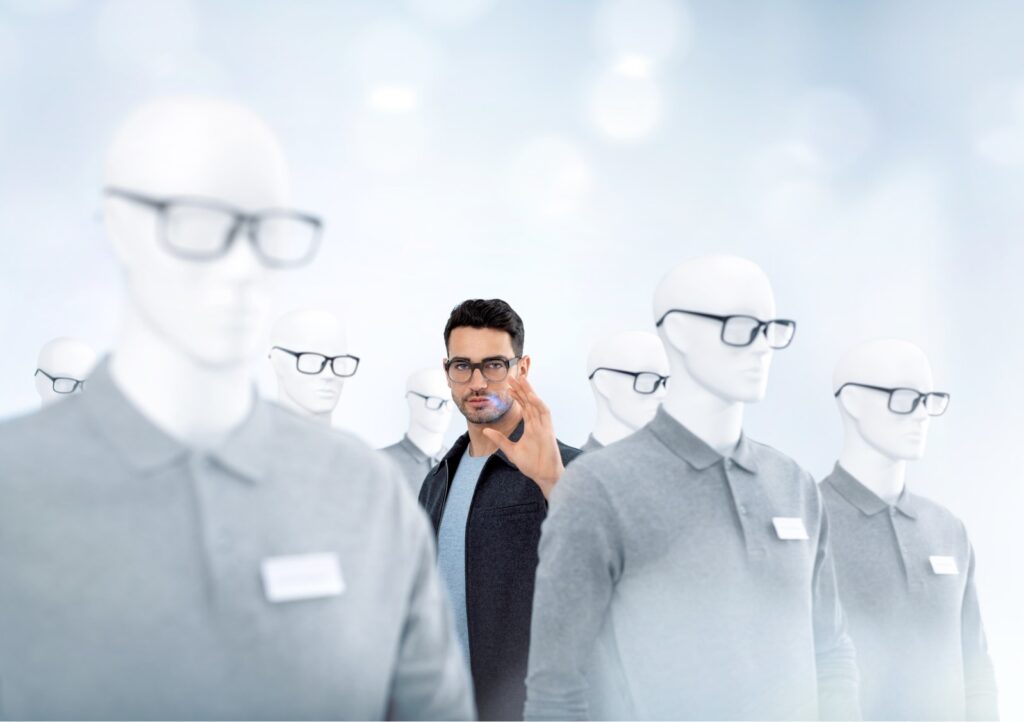 With ZEISS ClearView FSV Lenses, wearers can experience excellent vision clarity in a lens that is flatter and thinner than aspherical (AS) or spherical (SPH) FSV lens designs.
Key benefits over standard stock lenses:
Lens optimisation point-by-point.
3× larger zone of excellent vision clarity.
Provides full UV protection of the eyes and surrounding skin.
Up to 16 % thinner than ZEISS spherical (SPH) Finished Single Vision.
Up to 49 % flatter compared to ZEISS spherical (SPH) Finished Single Vision.
ClearView FSV Lenses are also available with ZEISS BlueGuard material, designed to address digital eye strain in an increasingly digital world, with more protection and less reflection.
It's stock, but it's definitely not standard.
Lens wearers agree.
For more product information, please visit the official ZEISS website.