PRODUCTS AND SERVICES
Ophthalmic lenses
Sunglasses and optical frames
Equipment
Tools and supplies
ZEISS BlueGuard lenses
Headaches, blurred vision, dry or burning eyes?
These are all common symptoms of digital eye strain (DES) which can be caused by the prolonged use of digital devices.
Tablets, smartphones, and computers emit a disproportional amount of blue light which places strain on the eyes, different to any other visual activity.
However, the new generation of blue light protection lenses is finally here!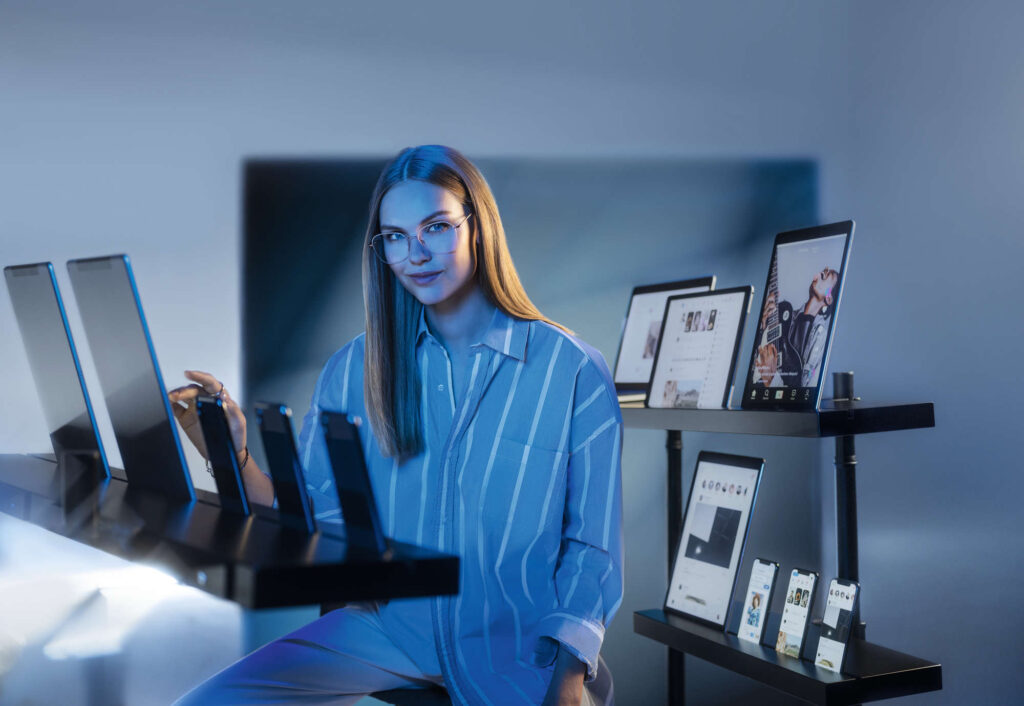 The protective function of the previous ZEISS solution (BlueProtect coating), blue light blocking is achieved by applying a coating to the lenses that filters out blue light.
With BlueGuard lenses from ZEISS, blue light blocking properties are now an essential part of the chemical composition of the lens material.
By incorporating blue light blocking properties into the lens material, ZEISS BlueGuard Lenses come standard with the ZEISS DuraVision Platinum coating and its light blue residual reflection, meaning the eyes are more visible behind the lenses.
Your benefits:
Easy on the eyes – designed to address digital eye strain in an increasingly digital world.
More Protection – blocks potentially harmful blue light and offers full UV protection.
Less reflection – looks good on-and offline, with less annoying reflections of digital blue light for excellent clarity.
Protect your eyes from the challenges of the new normal with ZEISS BlueGuard Lenses.
For more product information, visit the official ZEISS website.